Unique treatment effectively treats Actinic Keratoses, which are sun damaged skin cells, that if left untreated could develop into skin cancer.
Keller, Texas (PRWEB) July 19, 2012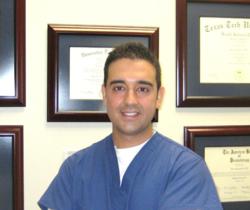 Dr. Sina Aboutalebi, of Northstar Dermatology in Keller, TX is now offering Levulan Photodynamic Therapy (PDT) to treat Actinic Keratoses (AKs). Levulan PDT is a unique treatment because it consists of a special topical solution that is applied to AK lesions followed by exposure of the treated lesions to patented BLU-U blue light.
AKs are considered to be the first step in the development of skin cancer. They have the potential to progress to squamous cell carcinoma, which is generally not life threatening if detected and treated early. In most cases, when AKs and all types of skin cancers are caught in the early stages, they are treatable and curable.
The Levulan Kerastick for Topical Solution, 20%, is absorbed by the AK cells where it is converted to a chemical that makes the cells extremely sensitive to light. When the treated AK cells are exposed to the patented BLU-U blue light, this light causes reactions which destroy the AK cells. The combination of these 2 steps produces a localized therapeutic effect that targets AK cells for destruction.
PDT was originally approved by the U.S. Food and Drug administration for the treatment of skin pre-cancers, but it has also been shown to be a safe and effective treatment for acne. PDT is thought to treat acne by two primary mechanisms. First, it shrinks the skin's oil glands that contribute to acne formation. This can drastically reduce the amount of oil within the pores, thereby reducing comedones (blackheads and whiteheads). Second, PDT also kills the bacteria that live on facial skin and cause acne breakouts. In addition, PDT seems to improve the skin's overall texture, and may speed the resolution of acne-induced discoloration (red or dark spots that remain after the pimples have resolved).
For more information about Photodynamic Therapy and other services offered, please call (817) 427-3376.
Northstar Dermatology * 5320 N. Tarrant Parkway, Suite 200 * Keller, TX 76244 * 817-427-3376