SHEER, LIGHTWEIGHT FACE SUNSCREEN
CeraVe Ultra-Light Moisturizing Lotion SPF 30
Genia (Medical Assistant): "Perfect combination of a lightweight sunscreen and moisturizer, great for anyone with normal to oily skin. As with all of the CeraVe products, this sunscreen contains good-for-you ingredients like hyaluronic acid and ceramides to restore the skin's barrier. It's also very affordable and easy to find."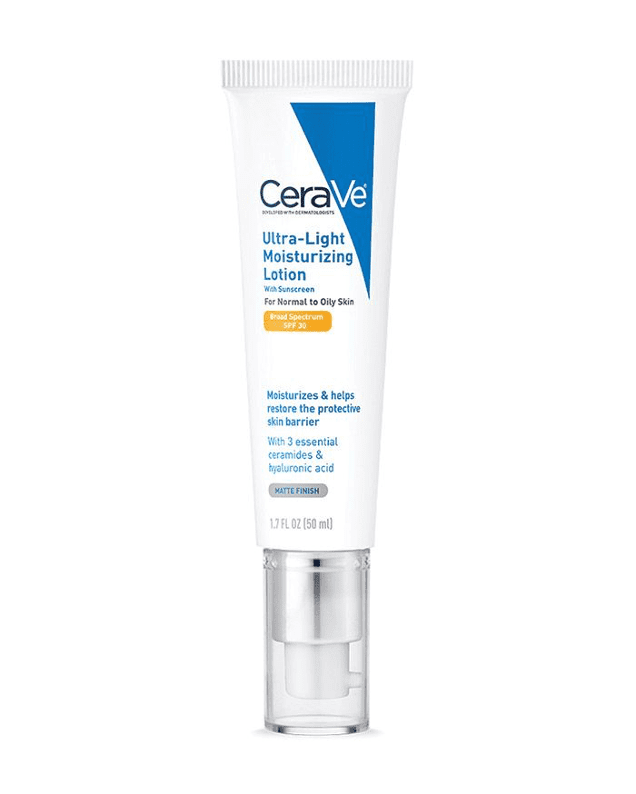 TINTED FACE SUNSCREEN
EltaMD UV Elements SPF 44
EltaMD UV Elements is a 100% physical sunscreen (chemical-free) and is safe for sensitive skin, including post-procedure skin. "It's like a 3-in-1 moisturizer, sunscreen, and foundation! Perfect for dry skin and on the go!" – Maddie (Medical Assistant). "Tinted, gives a nice dewy glow (but not too much), can use as a foundation!" – Dr. Nicole Strickland.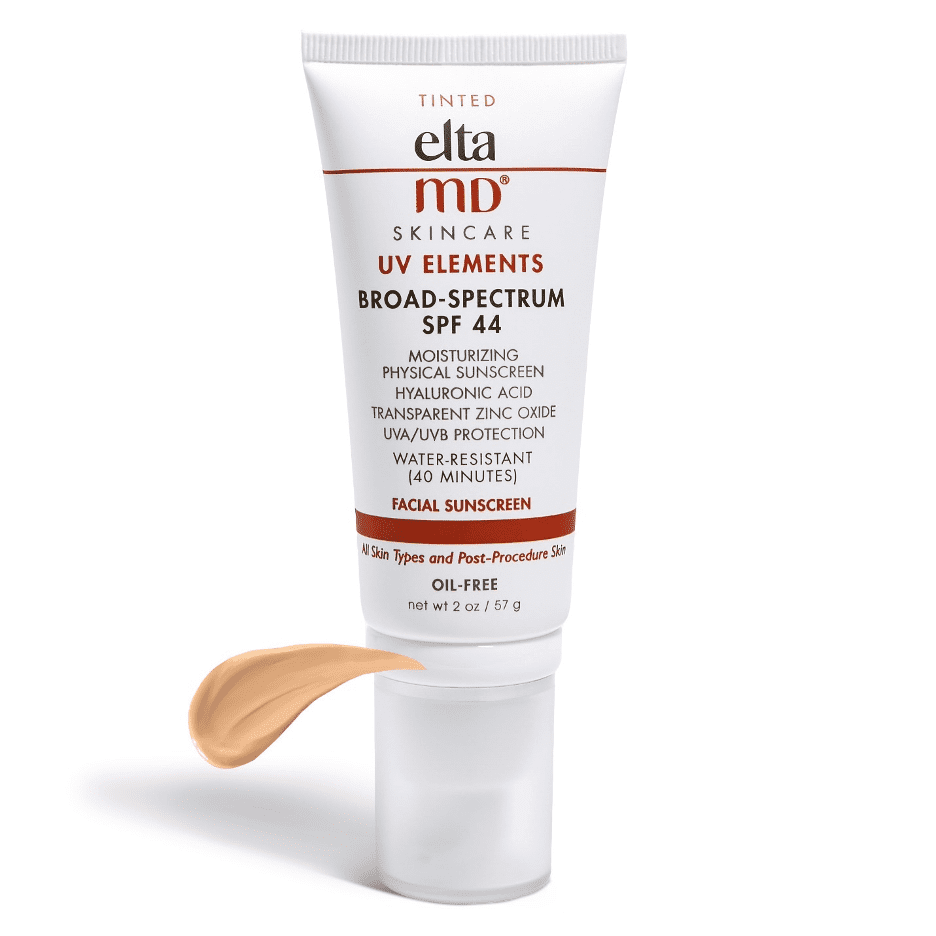 Australian Gold Botanical SPF 50 Tinted Face Sunscreen
Christine Read, PA-C: "It has a high SPF (50), is mineral based (no chemicals), and is tinted. Works nicely as a replacement for makeup when doing day to day activities. This BB cream has a powdery-clean finish, doesn't "cake up" throughout the day and won't clog pores." This Australian Gold Botanical Sunscreen also comes in a variety of tints: Fair to Light, Medium to Tan, and Rich to Deep.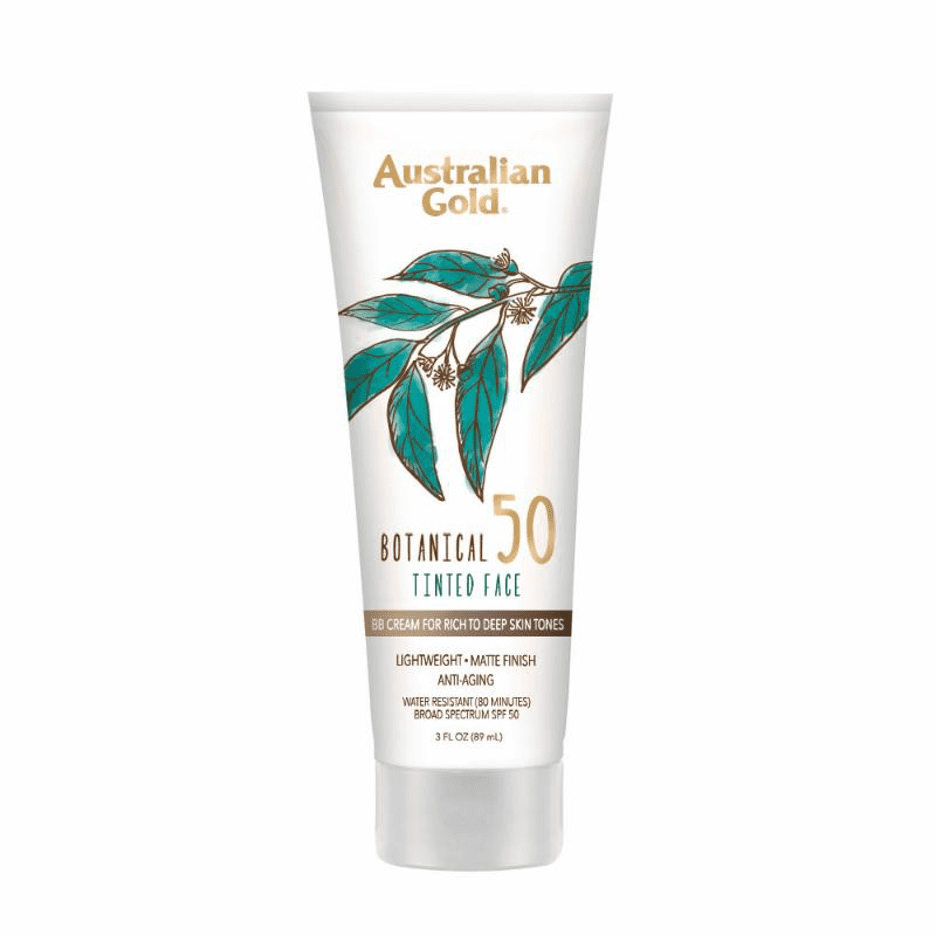 FOR ACNE OR ROSACEA PRONE SKIN
EltaMD UV Clear
Dr. Shalini Vemula: "Great everyday facial sunscreen to protect sensitive skin types prone to breakouts and hyperpigmentation associated with acne and rosacea."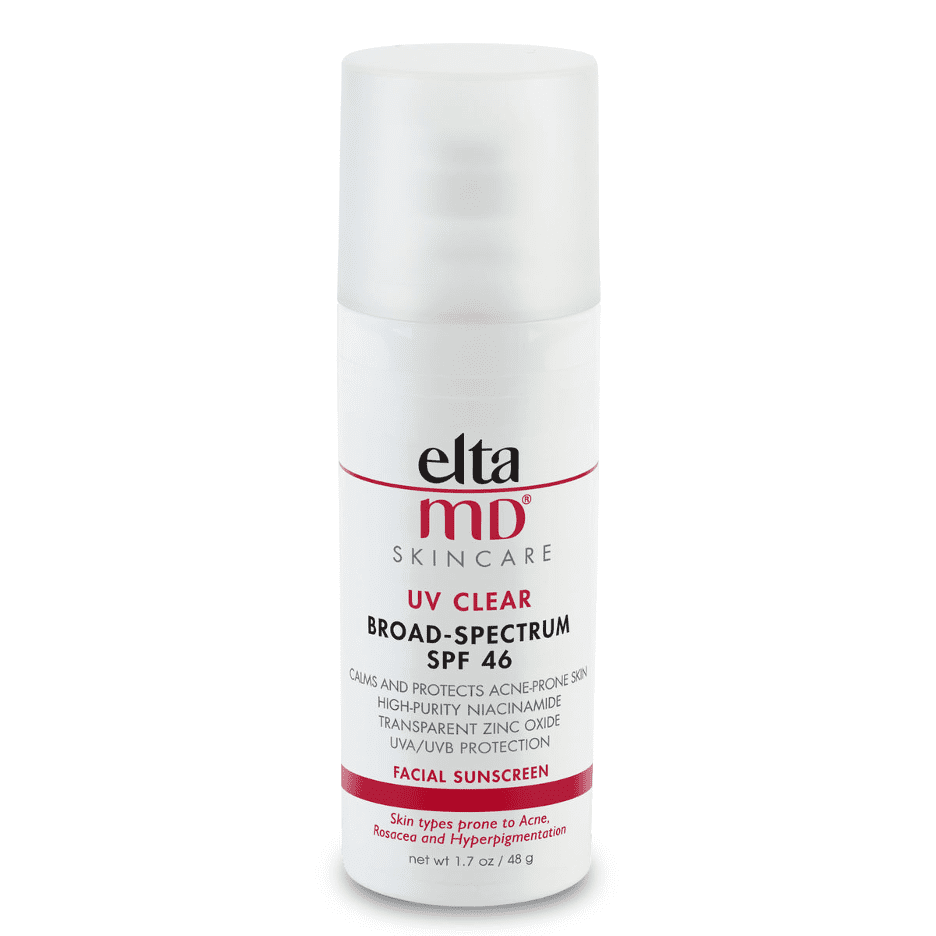 GREAT OPTIONS UNDER MAKEUP
Supergoop! Unseen Sunscreen SPF 40
An invisible, weightless sunscreen that doubles as a makeup-gripping primer.
Morgan (Medical Assistant): "Great for people that normally like to have a primer under their makeup. It's lightweight and goes on smooth. It doesn't leave a film or 'paste' feeling on your skin."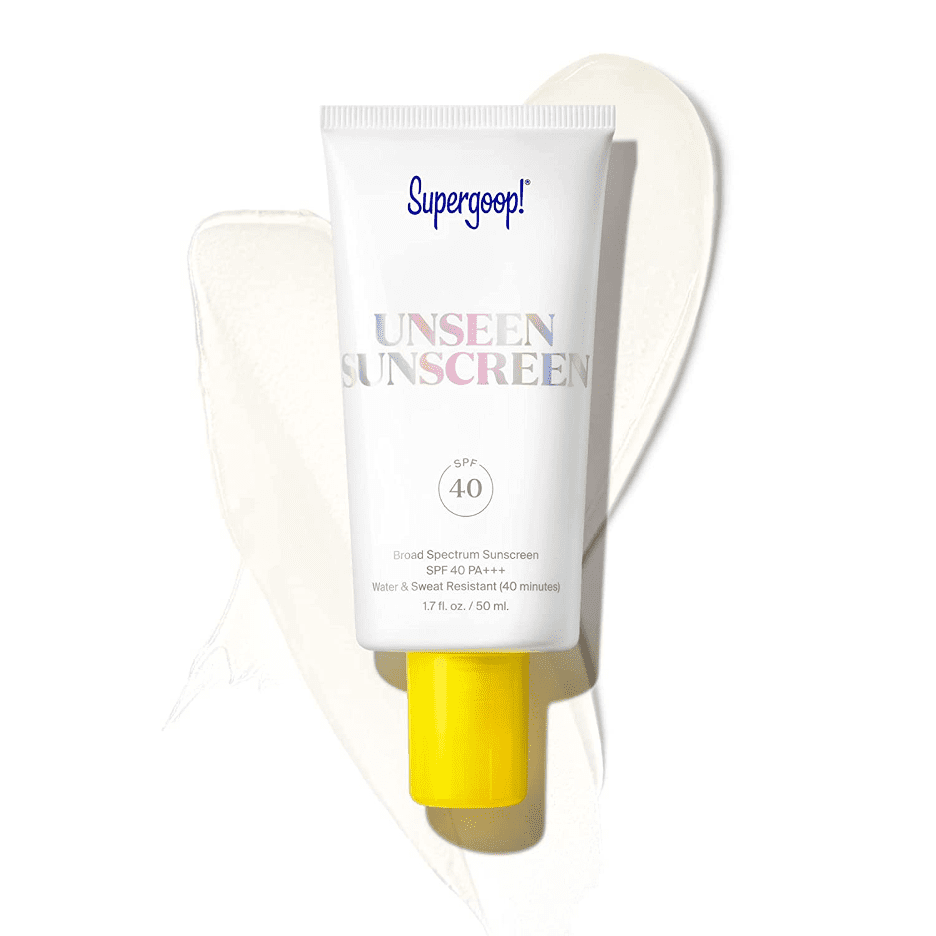 Supergoop! Glow Screen SPF 40
Sarah (Office Manager): "Gives you that instantly-glowing look and perfectly preps your skin for makeup! Also contains key ingredients like hyaluronic acid and vitamin B5. My go-to sunscreen for illuminated, dewy skin."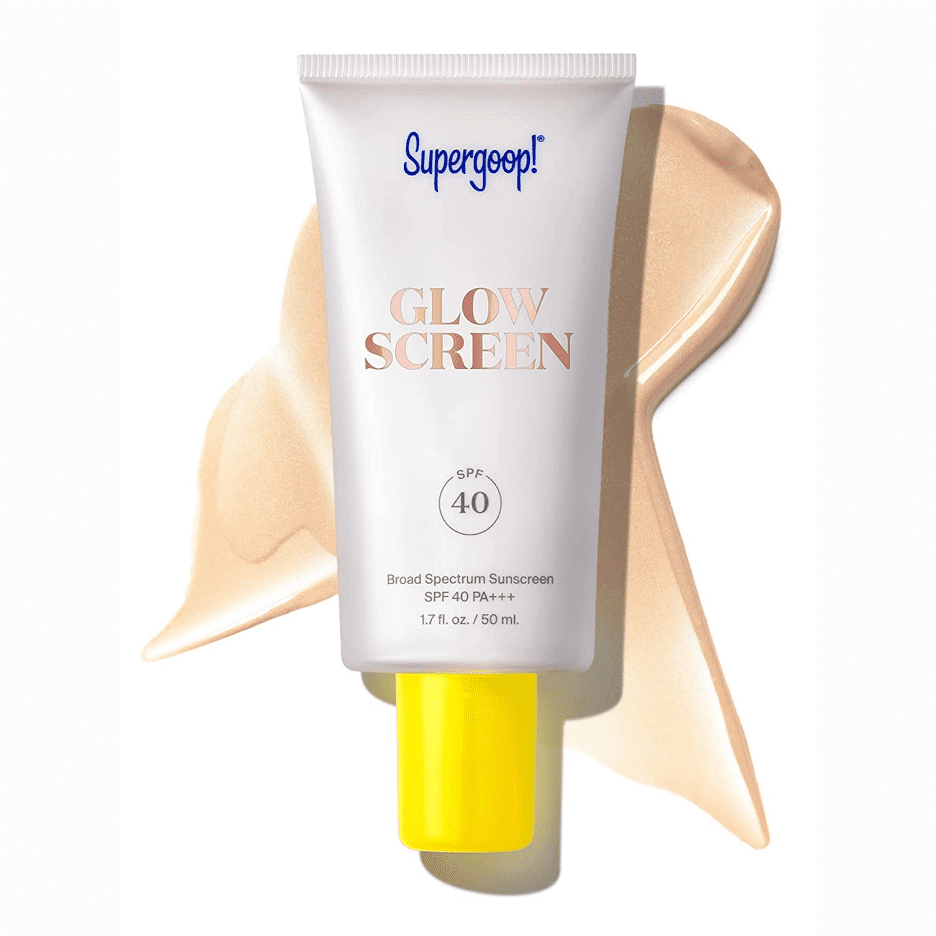 MAKEUP WITH SUNSCREEN
Ilia Super Serum Skin Tint SPF 40
Sarah (Office Manager): "For those who love the lightweight feel of the EltaMD sunscreens but want a little more coverage, the Ilia Skin Tints are amazing! The Ilia serum offers more of a "makeup" coverage and also contains the same key ingredients as EltaMD sunscreens like Hyaluronic Acid, Squalene, and Niacinamide to hydrate and improve your skin! Plus, you'll get your daily dose of broad-spectrum SPF 40 to protect from UV rays!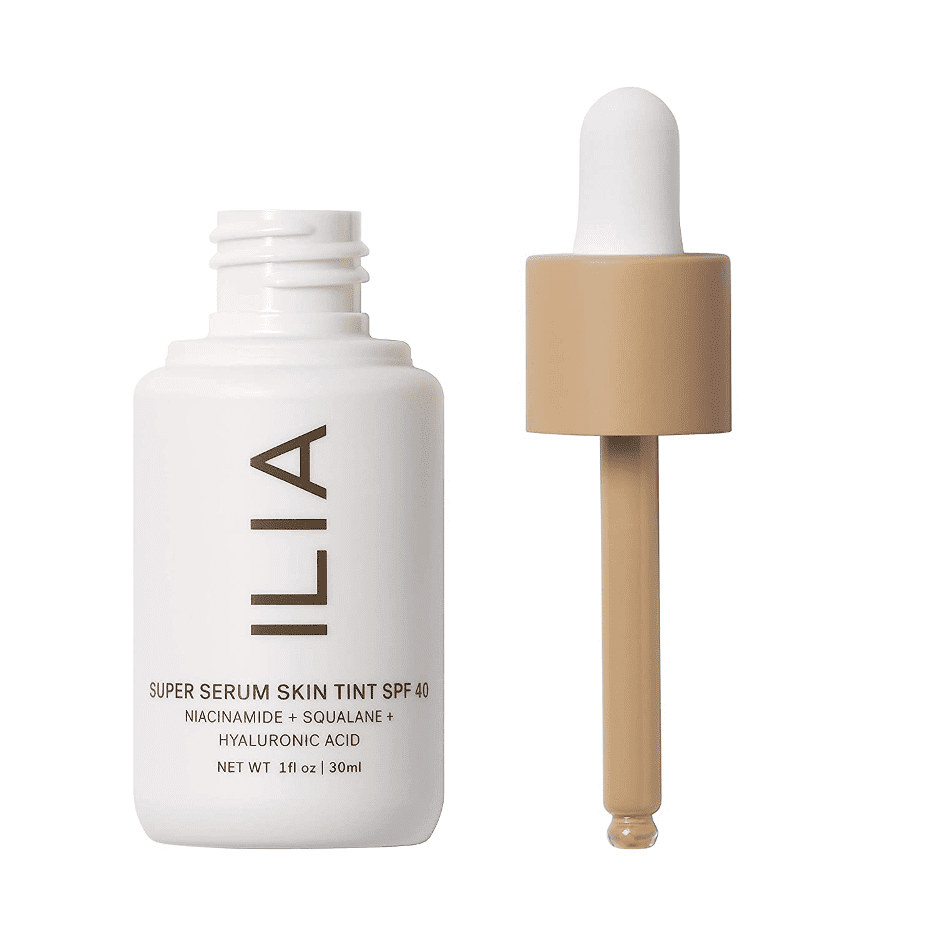 Bare Minerals Complexion Rescue Tinted Moisturizer
A hydrating gel-cream with broad spectrum SPF 30 (mineral based), hyaluronic acid, and Squalane for everyday sun protection. "I use it as foundation every day! It has super buildable coverage so you can keep it sheer or add more." – Kali (Medical Assistant).
Colorscience Sunforgettable Total Protection Brush-On Shield SPF 50
This award-winning brush-on powder sunscreen is super convenient for re-application of sunscreen or on-the-go sun protection!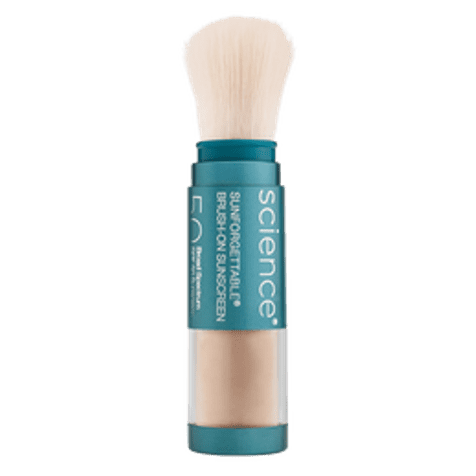 BODY SUNSCREEN – EVERYDAY LOTIONS
Aveeno Protect + Hydrate Moisturizing Body Sunscreen Lotion SPF 60
Dr. Shalini Vemula: "Lightweight hydration with SPF 60 to protect your skin from the sun. A great everyday option!"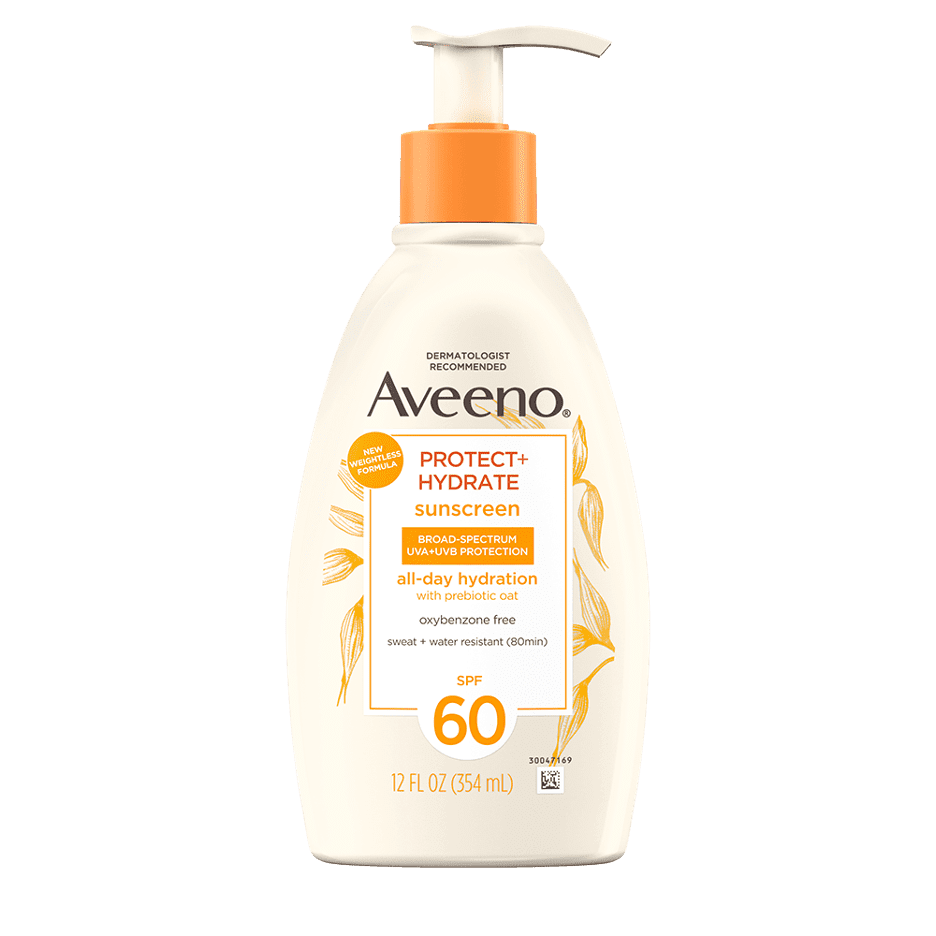 Supergoop! Play SPF 50
"Hydrating, fast-absorbing lotion with SPF 50 to protect from UVA, UVB, and IRA rays while helping prevent photoaging and skin dehydration. It's also water- and sweat-resistant for 80 minutes, so this is a great option for the pool/beach or outdoor activities. We like that it feels more like a lotion rather than a thick sunscreen, plus has a light pleasant scent!"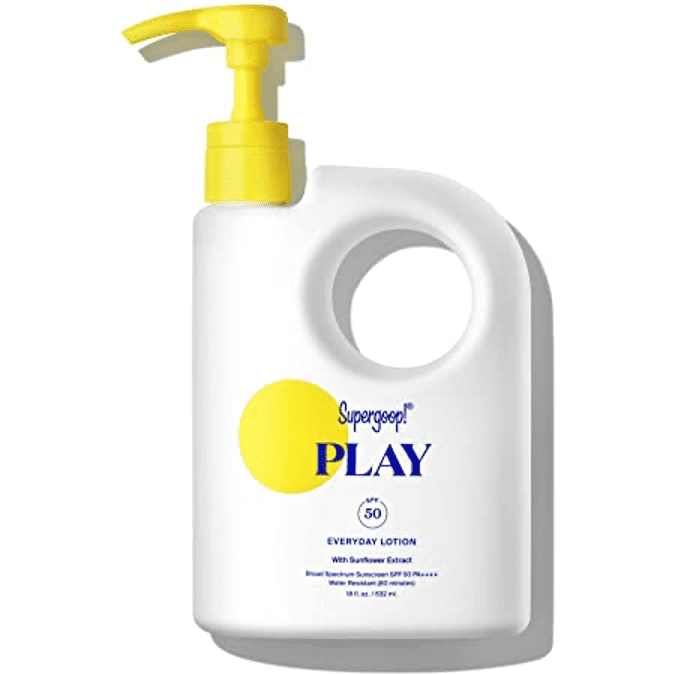 BODY SUNSCREEN – ILLUMINATING
Supergoop! Glow Screen Body SPF 40
Sarah (Office Manager): "I'm absolutely in love with the Supergoop! Body Glow Screen! It offers broad spectrum SPF 40 protection, but also has a beautiful yet subtle shimmer shade to give you a natural looking glow! Your skin will instantly look better (more illuminated) after using this sunscreen. People always comment that my skin looks great when I use this – little do they know it's actually because of my sunscreen!"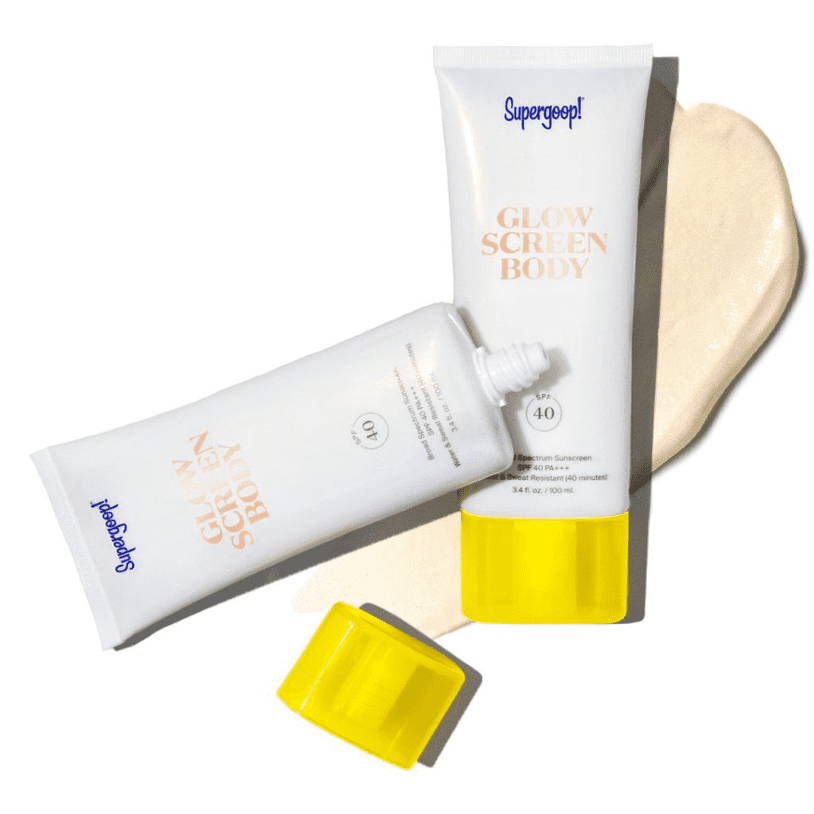 BODY SUNSCREEN – OUTDOORS / ACTIVE
Thinksport SPF 50+ Sunscreen
"Award-winning, dermatologist tested sunscreen created for athletes, outdoor enthusiasts, and environmentally conscious consumers. Thinksport sunscreens are chemical-free and absorb easily into the skin."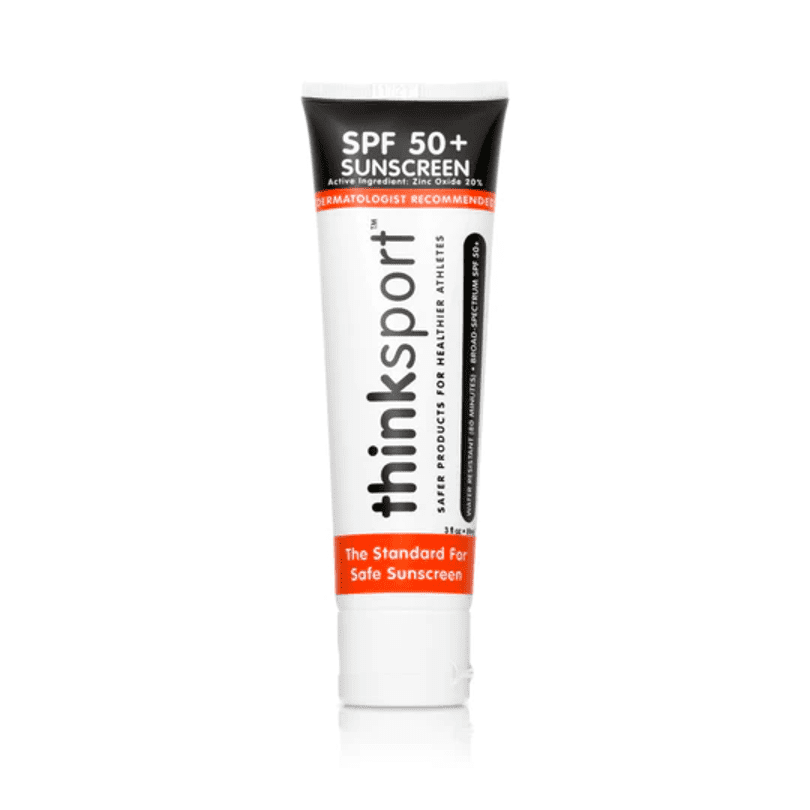 Blue Lizard Sensitive Mineral Sunscreen SPF 50+
Dr. Shalini Vemula: "This chemical-free sunscreen doesn't contain any fragrances, parabens, or dyes, so it's a great option for those with sensitive skin, eczema, or rosacea. It is also recommended by dermatologists, allergists, and pediatricians!"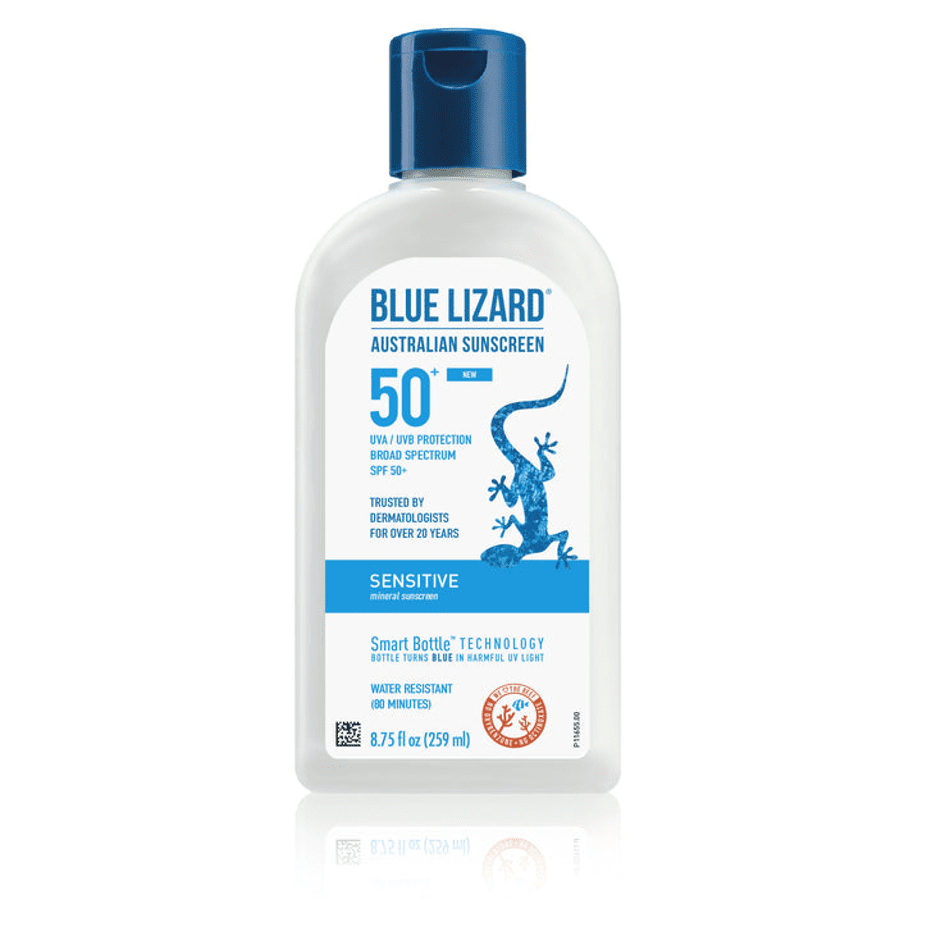 La Roche-Posay Anthelios Melt-In Milk Sunscreen SPF 60
For those looking for a more lightweight sunscreen that is both smooth and hydrating, the La Roche-Posay Melt-In Milk Sunscreen is another favorite of Dr. Shalini Vemula. It is fast-absorbing and contains antioxidants and soothing Thermal Spring Water. It's also water-resistant for 80-minutes, so perfect to use at the pool!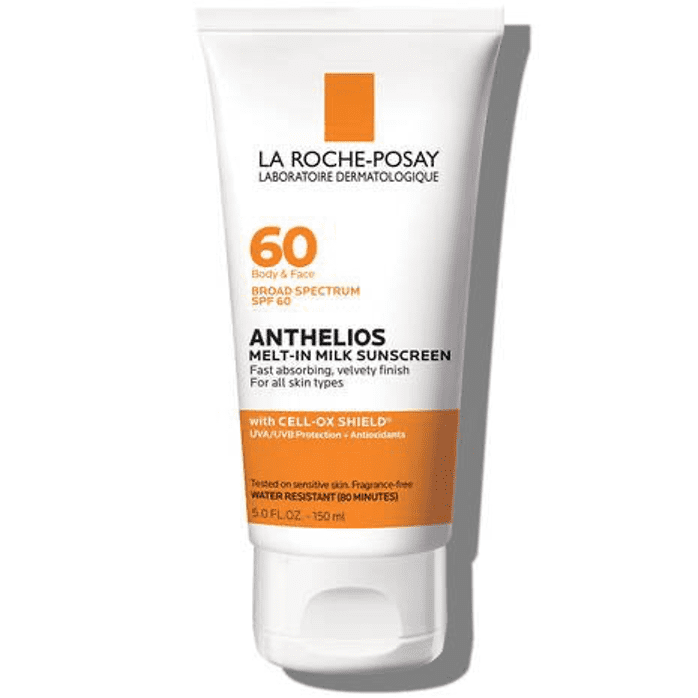 EltaMD UV Sport SPF 50
A patient-favorite choice! UV Sport is safe for all skin types and known for "staying-put." "It won't rinse off in water or drip into your eyes and sting when you sweat."